When it comes to studying it's easy to get lost in notes and ideas. That's why we've collected 10 of the best study apps to help you make flashcards, mind maps, create citations and work efficiently.
1. Microsoft Office Lens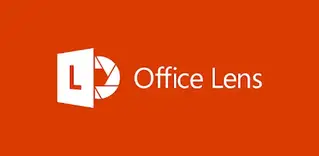 Microsoft Office Lens is a scanner app which lets you scan documents, whiteboards, blackboards, magazines, receipts, etc. After scanning, you can convert them into images or pdf files. It's a very helpful app for students because it eases the work of jotting down notes and other stuff in the classroom to just a few clicks.
You can even scan your entire whiteboard using Office Lens. One of the coolest features of this app is even if you're sitting in an angle, or there's a glare on the whiteboard, the app will correct it and give you a clear and straight picture.
2. CamScanner
CamScanner is the best scanner app that will turn your phone into a PDF scanner. Convert images to pdf in a simple tap. Download it for FREE!
CamScanner helps you scan, store, sync and collaborate on various contents across smartphones, iPads, tablets and computers.
Just use your phone camera to scan and digitize all kinds of paper documents: receipts, notes, invoices, whiteboard discussions, business cards, certificates, etc.
3. StudyBlue
Allows users to upload class study materials, create electronic flashcards to study and share with others, and practice quizzes.
StudyBlue is a platform for online studying which is perfectly fit for students. With the app, you can create, study and share your own digital flashcards for free. You can also quiz yourself, track your progress, and set study reminders.
Not only does it have an app, but StudyBlue also has its own website. There, you can access all your data and study material seamlessly! You can even share flashcards with classmates or teachers.
The app also lets you search flash card sets uploaded by students and teachers around the world, so you can probably find a premade set that is relevant to you by looking up keywords or searching by school.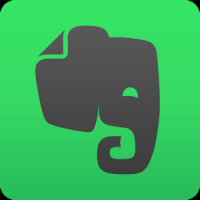 4. Evernote
A tool that allows you to capture a note or memo in any format (web clip of a product or service review for reference, photo of a business receipt, audio file, or text meeting or handwritten notes).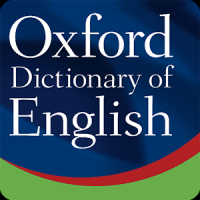 5. Oxford Dictionary
The mobile version of the Oxford University Press' Oxford English Dictionary.
The most complete and accurate dictionary of English with 350,000 words now FREE. This flagship dictionary from Oxford University Press is the best Android app for building up vocabulary, reference or use in education.
6. WPS Office
WPS Office - Free Office Suite for Word, PDF, Excel is an all-in-one office suite integrates Word, PDF, Excel, PowerPoint, Forms, as well as Cloud Storage, Template Gallery, and Online Editing & Sharing. Also, WPS Office can perfectly work with Google Classroom, Zoom, Slack & Google Drive, makes your online work and study more efficient & stable.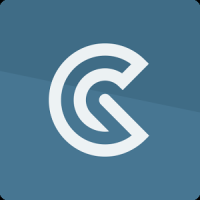 7. GoConqr
Access great learning resources like Mind Maps, Flashcards, Quizzes, Slides and Notes, or use the GoConqr app for social learning and connect and collaborate with friends, classmates and learners in Groups.
8. Mathway
How can we forget one of the most scaring subjects of all times, Mathematics? You would probably be a Math student because Medical students don't search for things like this on the Internet. Jokes apart, this would be very helpful when you are stuck in solving some problem and trying hard to find the right answer.
The Mathway app will guide you step by step while you search for Algebra, Geometry, Trigonometry, etc. Just enter your task into the app and see if it is the right way in which you did it. It has all the formulas and diagrams of the majority of Theorems and Formulae of Mathematics so you won't regret this app.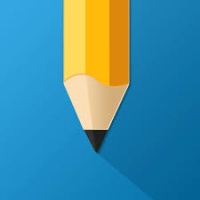 9. myHomework Student Planner
myHomework is a digital student planner that lets you track your classes, homework, tests and projects so you never forget an assignment again.
It lets you convert your traditionally written agendas and schedules into digital ones. This makes it easy to use for high school students with a block class schedule.
The myHomework planner also makes sure you keep a track of your assignments. It has a clean UI. It also tells you when it's time to study, you won't waste any time trying to remember what to work on. Overall, it lets students focus, reduce anxiety and study better.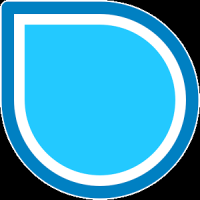 10. SimpleMind
Create mind maps to help you organize your thoughts, remember things and generate new ideas.
You can create different kinds of maps, place topics wherever you want in a free layout or use one of the auto layouts. The application supports virtually unlimited page size and a number of elements so you need not worry about any constraints or restrictions on your ideas.
You can even create multiple mind maps on one page, collapse and expand branches, highlight branches by displaying branch borders and do a lot of creative things so that your learning process never stops.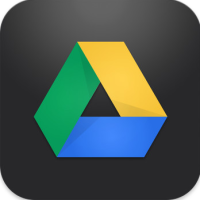 11. Google Drive
Save and store all of your documents online so that your work will be safe if your laptop crashes. You can also work offline and collaborate on a document with your classmates.
Google Drive is a safe place to back up and access all your files from any device. Easily invite others to view, edit or leave comments on any of your files or folders.